The Thieves Guild DLC will include the new zone "Hew's Bane" as well as new quests and story content, and a new trial.
The base patch will include a 64-bit client, improvements to grouping, combat, balance, and scrolling combat text.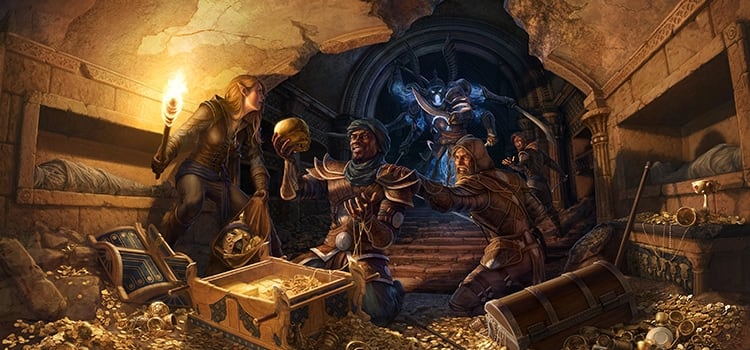 Updates are trickling in over the next few weeks so stay tuned for more information!!